Top Packers and Movers List In Mumbai
Southern cargo packers and movers

Services Clothes transportation, Courier Services, Furniture Shifting Services, Household shifting service

Address :- 1st FLOOR, GANESH VILLA, NEXT JVM ORCHID HIGHLAND, Balkum Road, Thane West, Thane, Maharashtra 400607 Contact Now :- 093721 02519 Company Profile :- Southern cargo packers and movers
Gupta home packers and movers pvt.ltd

Services Household shifting service, Intercity House Shifting, Packing and moving Services, PET TRANSPORTATION, Pick-up and drop services

Address :- C-31, Durian Link Estate, Ground Floor, Goregaon - Mulund Link Rd, Hanuman Tekdi, Goregaon, Mumbai, Maharashtra 400063 Contact Now :- 098210 84422 Company Profile :- Gupta home packers and movers pvt.ltd
Shivam packers and movers

Services Furniture Shifting Services, Household shifting service, Intercity House Shifting

Address :- Shop No. 56, near Post Office, Mulund East, Mumbai, Maharashtra 400080
Contact Now :- 7944652780 Company Profile :- Shivam packers and movers
Rising india packers and movers

Services International Relocation, Employee Relocation, Packers And Movers, Bike, Transport service, Car Transport service, Household storage services

Address :- B12 rustom market, A.G .link road ,sakinaka, Andheri East, Mumbai, Maharashtra 400072 Contact Now :- 081080 61405 Company Profile :- Rising india packers and movers
Aryan international packers and movers

Services Packers And Movers, Bike, Transport service, Car Transport service, Household storage services, Chota hathi on rent, Tempo for shifting

Address :- Office No. 2163/105, Shree Dutta Sai cooperative housing society, Group Number 6, Tagore Nagar, Vikhroli, Mumbai, Maharashtra 400083
Contact Now :- 090827 54490 Company Profile :- Aryan international packers and movers
First cargo movers

Services Local house shifting services, International courier, International logistics, International cargo, International removal, International packers and movers

Address :- Shop no.3,plot no 100,near orchid apartment, Sector 21, Ghansoli, Navi Mumbai, Maharashtra 400701
Contact Now :- 098925 77429 Company Profile :- First cargo movers
URL relocation India

Services Intercity House Shifting, Packing and moving Services, PET TRANSPORTATION, Pick-up and drop services

Address :- Shop no.16, Essbel cooperating Housing Society, Akurli Rd, Kandivali East, Mumbai, Maharashtra 400101
Contact Now :- 072089 70123 Company Profile :- URL relocation India
Nav bharat cargo packers and movers

Services Employee Relocation, Packers And Movers, Bike, Transport service, Car Transport service, Household storage services

Address :- plot no 50/51, Sai Sharda, Shop No. 1, 52, Sector 18, Kharghar, Navi Mumbai, Maharashtra 410210 Contact Now :- 095941 20007 Company Profile :- Nav bharat cargo packers and movers
SRS packers movers

Services Shipping and cargo, Transit insurance service, Moving and Packing Services, Vehicle Relocation in India

Address :- Shop Number 4, City Enclave, Sector 2, Kopar Khairane, Navi Mumbai - 400709
Contact Now :- 098923 25154 Company Profile :- SRS packers movers
Smart Moving Services by best Packers and movers in Mumbai
Relocation does not happen overnight, and it takes a lot of planning and preparation before you choose the best Packers and Movers in Mumbai. Before you begin the space shifting procedure, make a list. It is always recommended to hire professional packers and movers in Mumbai a month before your move.
Start looking for local moving services early on yourself or with your friends and family so you have enough time to research/verify local movers and packers in Mumbai to ensure there are no last-minute issues.
As long as you discover your greatest work, you can rent and book the moving date with the Packers and Movers in Mumbai. If you have hired movers and packers in Mumbai to plan out the unneeded items that will be set aside, as well as to reduce the extra house product, then it will be lowering the packers and movers rates for home relocation services.
Prepare your house appliances for activity and packing, such as the television, air conditioner, geyser, refrigerator, washer, room chimney, and so on. Collect all important documents and store them safely in your suitcases to avoid losing them during the transfer process.
Why you need the services of Rehousing Packers and Movers in Mumbai
You can read pre-moving tips here :-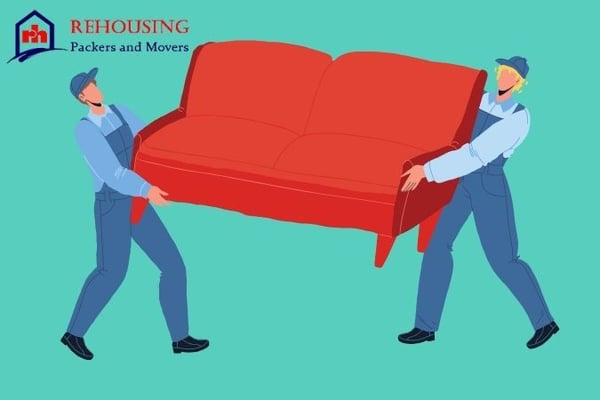 Rehousing Packers and Movers in Mumbai is one of the best and is certified experts in the packing and moving of homes, offices, automobiles, and businesses. We did not rely primarily on third-party verification; nevertheless, our packers and movers in Mumbai may also provide service tax verification and other relevant documentation to demonstrate our trustworthiness.
To provide improved security, Rehousing Packers and Movers in Mumbai pack your valuables in high-quality boxes that can withstand some damage, moisture, and muck.
We transport anything, from a one-bedroom apartment to a 4BHK apartment, from Mumbai to any location. With a ninety-nine percent claim-free rate, we make certain to relocate your possessions using the highest-quality packing materials and shipping equipment available. All of our staff have been trained to move a wide range of items, including art collections, crystals, glassware, natural philosophy, and vehicles.
In what ways Rehousing Packers and Movers in Mumbai keep your belongings safe?
Attempting to lift and move your possessions on your own will result in back strains and other problems that can be prevented if you hire a knowledgeable Packers and Movers in Mumbai to assist you.
Moving without a complete inventory list is a recipe for disaster. Getting inventory done on your own is a difficult task. Because of our detailed packing list of items made before they're packed into boxes, you won't have to rummage through all the boxes seeking to find a specific item, which will save you a lot of time. It's a frustrating process to correctly pack a fragile or expensive lamp.
Our Packers and Movers in Mumbai crew will do everything possible to minimise or eliminate damage to your belongings by using the proper materials and techniques.
Rehousing Packers and movers have a lot of experience. Mumbai has a wealth of experience that allows us to recognise your concerns and respond quickly with relevant solutions. Moving becomes a stress-free experience when you know that there are specialists on board to virtually perform the work for you, and you don't have to worry about the hazards or difficulties that come with moving.
We offered to pack all items that needed to be carried in inadequate packaging, ensuring that your goods were properly protected during the process. At a very low cost, we give a one-stop solution. Our competitors find it tough to match with our highly specialised services provided by Packers and Movers in Mumbai.
How can the professional packer and mover in Mumbai helps in your move?
Planning an intercity relocation from Mumbai is a time-consuming process. Packers and movers in Mumbai provide economical intercity moving services to their customers by following a well-organised approach.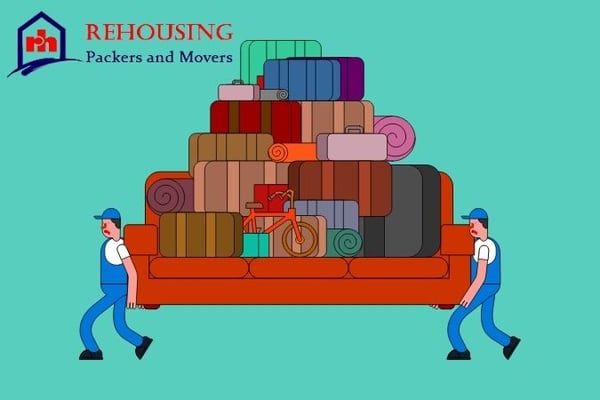 When it comes to relocating your home, you have a lot on your plate, which may be daunting and nerve-wracking. Packers and Movers in Mumbai knows how to handle the entire supply chain while maintaining the safety and security of your things. Knowing how simple it is to relocate will put your mind at ease.
When you enlist the help of professionals like us, you can rest confident that you'll find a trustworthy Packers and Movers Mumbai, as opposed to entrusting the job to inexperienced workers. Our experience has equipped us with the knowledge of the best methods and procedures for ensuring that everything is carried out safely.
We tend to pack, load, and move our belongings at a breakneck speed. Raise and store your stuff ready for transit with the help of Mumbai house shifting services. We'll pick up the pace because we usually work in groups to complete different tasks inside the approach.
Lifting and moving heavy items such as furniture and large boxes can be tough. This will necessitate having a team on hand to load the transit vehicle and transport it away. High-rise apartments make it difficult to keep furniture in place, necessitating the assistance of a professional crew.
There are a number of moving mistakes that you should avoid while relocating in Mumbai
Shifting in Mumbai may appear simple and straightforward when you imagine it, but it quickly becomes painful once you take physical action. The most common mistakes that people make after relocating themselves in Mumbai.
In most cases, people start packing at the last minute and end up spoiling and messing things up. To minimise unnecessary delays, it is recommended to begin packing a week before the moving day or to hire relocation services from Mumbai relocation companies.
Make a list, don't just start packing; make a list and stick to it while you pack. Making a list ahead of time allows you to keep track of each expensive object that is being moved. When relocation companies in Mumbai deliver the goods, you can cross-check the cartons they loaded from the origin and see if the same number of cartons were delivered at the destination. You'll double-check your to-do list as well.
How to avoid most expensive movers and packers in Mumbai?
Packing and moving isn't something you do every day. You have no idea what packing materials you'll need or how to properly pack your valuables to protect them from damage during shipment. Mumbai movers and packers are experts in furniture, relocation services, and product packing to prevent damage.
People are usually preoccupied with packing and loading operations during relocations, so it's possible that you'll forget to mark the boxes while packing them. As a result, the delicate items carton may be mishandled, or cartons that were supposed to be loaded later may be loaded first. In addition, there are no labels on the boxes, which may cause you to be perplexed.
Rehousing Packers and movers in Mumbai try to be the greatest version of ourselves and to make our customers happy and calm. In order to achieve success, we have hired the top minds in the field and invested in the necessary equipment to keep the system running smoothly. We have proven ourselves in the packaging and moving industry by providing dependable, efficient, and professional service to our customers. Our movers and packers in Mumbai keep you updated on the status of your moving services.